National Coaches Workshop
Sunday 19 September:
Horse Behaviour – Andrew McLean
Mental Health First Aid – David Moran, Mental Health Partners
Horseability – Matt Watson & Janelle Patten, RDA ACT
Syllabus Update – Pauline Perry & Mary Lognden, RDA Australia
Concussion in Sport – South Australia Sports Medicine Association
Sunday 26 September:
Introduction to New Zealand RDA – Donna Kennedy, Pip Prebble & Kristina Naden, NZ RDA
Complaints Handling in Sporting Organisations – Kat Ingram, Sport SA
Risk Management in RDA – Edwina Boase-Stratford, RDA Victoria
ChildSafe Practices – Lesley Hewitt, RDA Victoria
RDA Adaptive Equipment – Sally Watson, RDA Victoria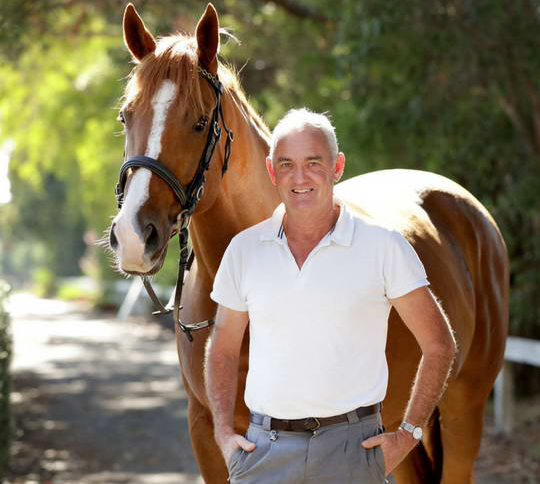 horse behaviour
Andrew McLean, equitation science international
PhD (Equine Cognition & Learning)
BSc (Zoology)
DipEd
Co-Director of Equitation Science International
Experienced Coach and Rider
International Speaker
Dr Andrew McLean will be delivering a presentation on the natural behaviour of horses, how horses learn and best practice training methods, addressing common problems in RDA horses and theory based discussion on how these problems can be solved.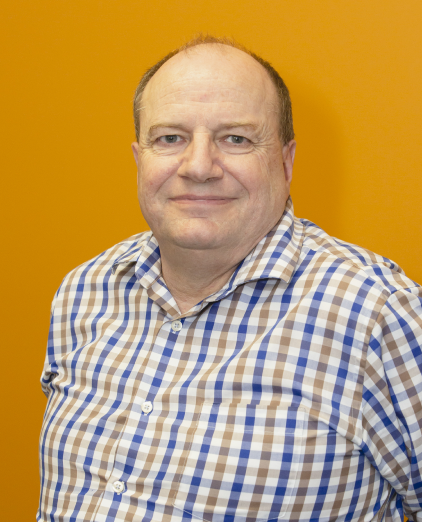 mental health first aid
david moran, mental health partners
In 2021 we are again welcoming David back from Mental Health Partners after a very popular Mental Health First Aid presentation in 2018.
Mental Health is always an important topic and with many States and Territories in Australia experiencing rolling or ongoing lockdowns, David will deliver a presentation tailored to RDA in the COVID-19 environment.
David will present on who Mental Health Partners are, what mental health first aid is, how it works and why it is so important.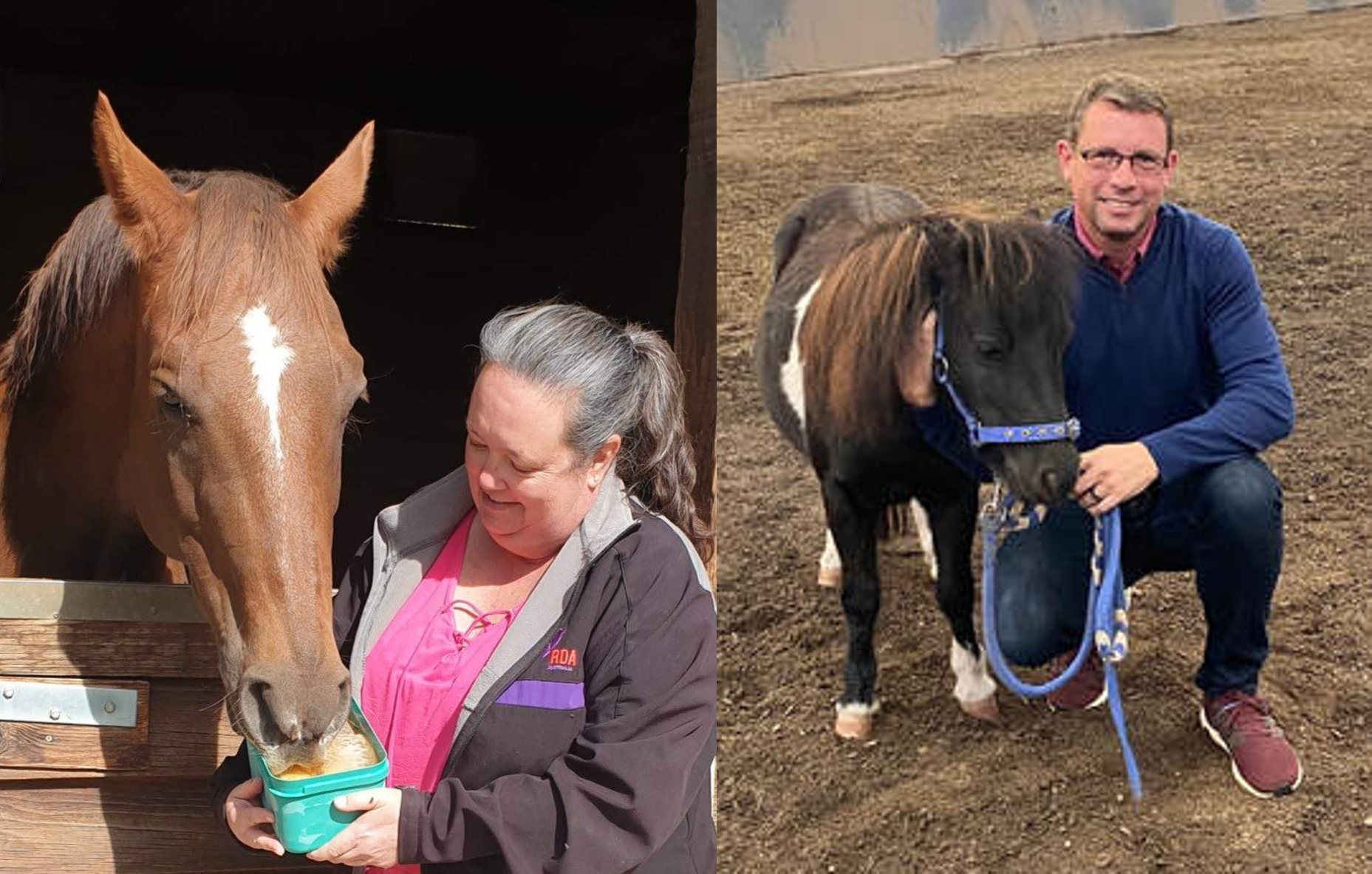 Horseability
Matt Watson & Janelle Patten, RDA ACT
Janelle Patten, Program and Volunteer Coordinator, and Matt Watson, Executive General Manager, from RDA Australia Capital Territory developed and launched their wonderful Horseability Program in early 2021.
Janelle and Matt will discuss how they developed their program, what Horseability is and what activities participants get involved in. They will also discuss how the program benefits the participants and how it works under RDA's current training and insurance.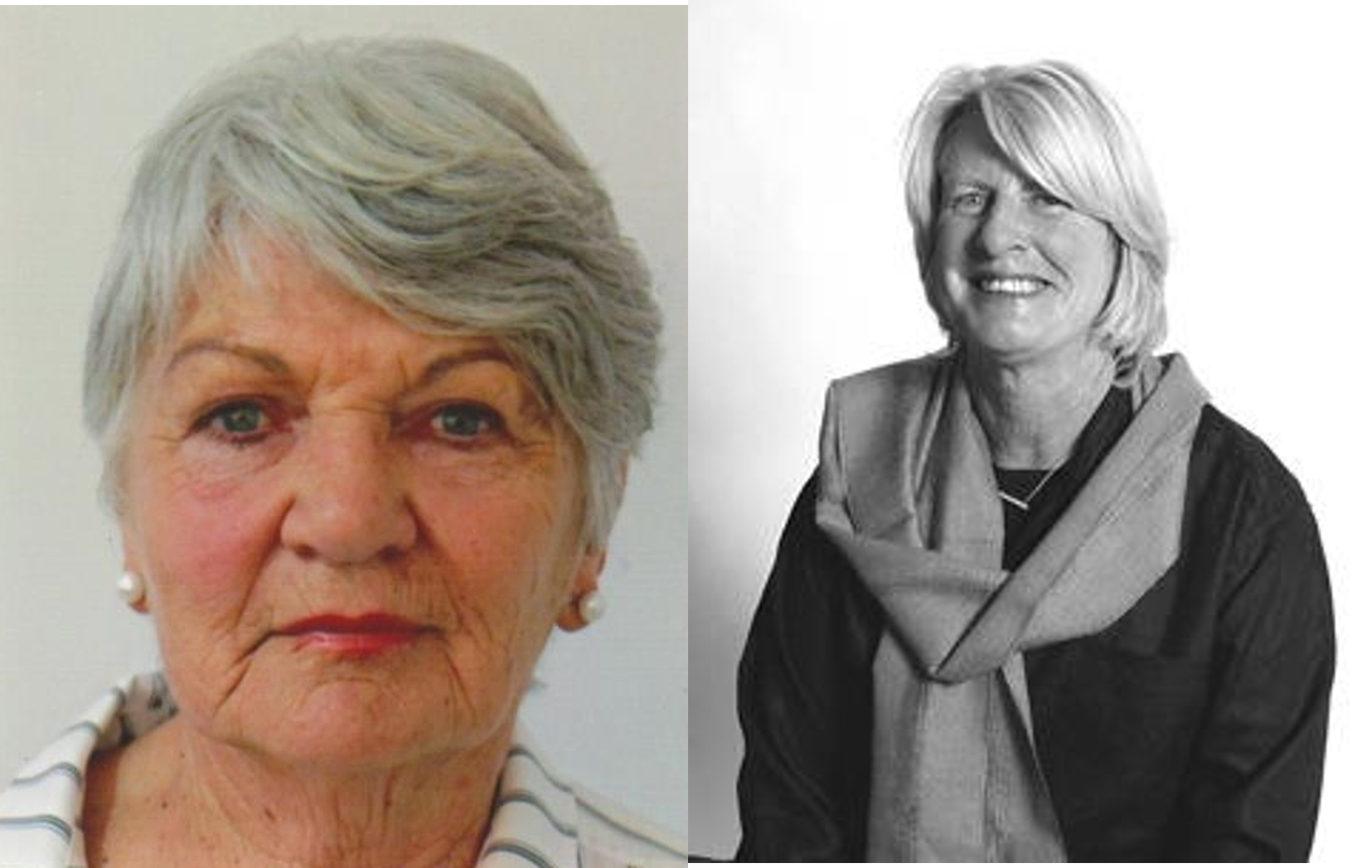 RDA Coaching syllabus update
pauline perry & Mary longden, RDA Australia
RDA Australia has been working on developing a new training syllabus for our Coaches!  We are starting to see it take shape  with the aim to have it released in the new year.
We would like to welcome Pauline Perry, Chair of Program Delivery, and Mary Longden, Level 2 Coach and National Assessor, to present an update on the progress of the new training materials and answer any questions relating to the new syllabus.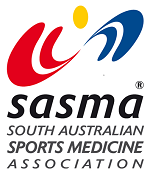 concussion in sport
south australian sports medicine association
RDA Australia has recently developed a Concussion Policy Concussion in line with Sports Australia's.  Concussion management is one of the most discussed topics in the field of sports medicine. SASMA in conjunction with Sports Physicians and Sports Doctors have designed a 1 hour presentation that aims to deliver the most up to date knowledge and tips for managing athletes with concussion, from the moment of the incident until their return to training and play.
Presented by a qualified Sports Doctor, this workshop gives community sports clubs and associations the opportunity to gain invaluable insights into the appropriate management strategies that can be adopted to reduce the impact concussion can have on athletes under their care.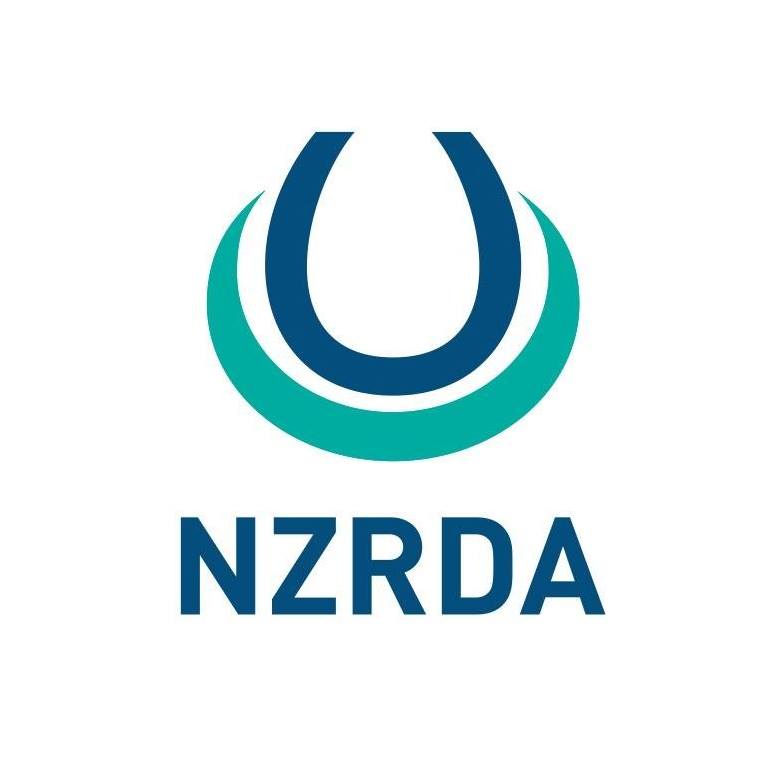 introduction to new zealand rda
donna kennedy, pip prebble & kristina naden
We're delighted to welcome Donna, Pip and Kristina from New Zealand RDA. It's very exciting to be in contact with international RDA groups.
They will present some general information about NZ RDA, structure and how it differs to RDA Australia, what programs are offered within NZ RDA for riders, how therapists and Coaches work together in centres, a study Kristina is conducting around horses in RDA and some stories about their riders.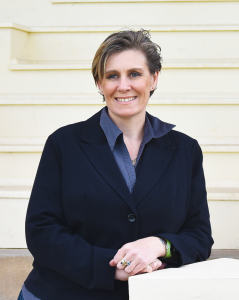 COMPLAINTS HANDLING IN SPORTING ORGANISATIONS
KAT INGRAM, SPORT SA
Kat Ingram from Sport Australia will be presenting on Complaints Handling in Sporting Organisations. Her presentation will discuss, club culture, policies and codes of conduct, expectations and education, communication techniques, policies, roles to support coaches and complaints handling overall.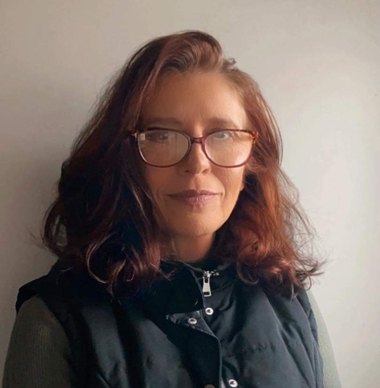 risk management 
edwina boase-stratford, rda victoria
Going hand in hand with insurance, we have invited Edwina to talk about her specialty – Risk Management.
Edwina will cover Risk Management within RDA and how being prepared and addressing concerns can prevent accidents making RDA a safer environment.
By being conscious of dangers at your RDA Centre will greatly reduce the chance of accidents occurring.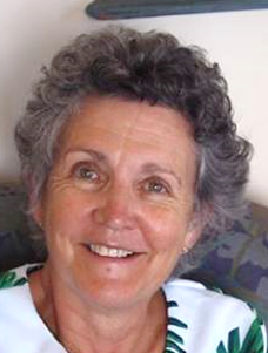 childsafe behaviours
lesley hewitt, rda victoria
We first welcomed Lesley as a presenter at the 2018 National Coaches Workshop, where she discussed Child Safe Sport. Following that presentation Coaches and Volunteers identified over a dozen stories where they had concerns about behaviours at RDA Centres that potentially impacted on participants' safety.
This presentation provides an update on our understanding of safety for vulnerable people including children, legislated requirements and what action RDA Coaches and Volunteers can take to ensure safety for all at RDA.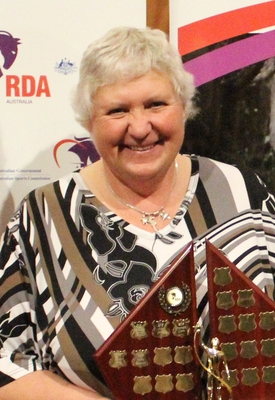 rda adaptive equipment
sally watson, rda victoria
We'd like to welcome Sally for her first National Coaches Workshop presentation. We're excited to have her join us to discuss something she's knowledgeable and passionate about.
Sally will be discussing all the Approved RDA Adaptive Equipment and Compensating Aids, the importance of training the RDA horse, how the adaptive equipment and compensating aids can be used within the RDA and how all these pieces of equipment came to existence.