The Executive Officer, supported by staff, manages RDA business and implementation of the Strategic direction and policies as set out by the Board. The EO reports to the Board via the Chair.
Theresa Moore
Executive Officer
Theresa holds the role of Executive Officer after joining RDA Australia in 2010 when the National Office relocated from Melbourne to Adelaide.  Prior to this, Theresa worked with RDA South Australia State Office from 2006 and continued to do so until she joined the National Office full time in 2012.  Theresa leads the office team, with a focus on organising National events.
Theresa holds a Certificate IV in Sports Administration (specialising in Event Management) and Certificate IV in Frontline Management.
Outside of RDA, Theresa loves music, dancing and tennis and has a passion for studying history.
Cheryl Kostich
Finance and Payroll Administrator
Cheryl Kostich is the Finance and Payroll Administrator for RDA Australia, appointed in June 2013. A keen horse rider, having competed, bred and trained horses for many years.
A qualified Horse Safety Australia instructor and with over 20 years of experience in office administration, Cheryl is in the office on a part time basis, 2 days a week.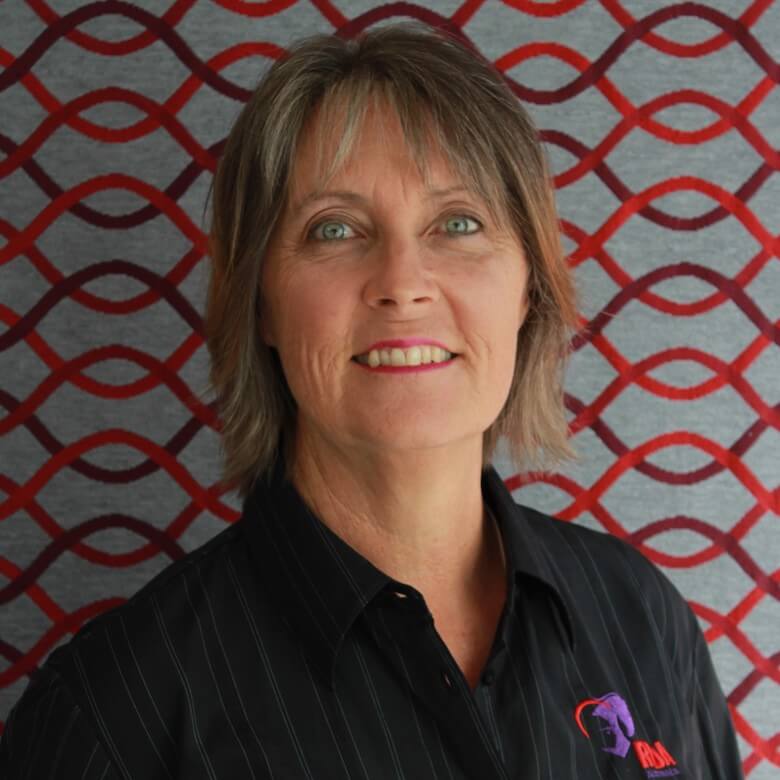 Claire Harvey
Coaching Administration
Claire Harvey joined the RDA Australia office in January 2015 and works in the office 5 days a week, handling Coaching enquiries, maintaining Coaching accreditations, assistance with event organisation and other administrative tasks.
Claire has been a volunteer with RDA SA since 2005 and gained her Level 1 Coaching qualification in 2015. Claire coaches weekly at her local RDA Centre.
Outside of RDA, Claire has completed a Bachelor Degree of Science, specialising in Animal Behaviour.
RDA is governed by a Board of Directors which includes elected and appointed members. The RDA Board, in consultation with our Members, sets the Strategic Direction and oversees the implementation of policies.
State:
NORTHERN TERRITORY
David brings experience from the Insurance industry, currently managing his own business, providing advice and advocacy for clients experiencing claims difficulties. David is also the former Treasurer of RDA Alice Springs Centre committee.
Judy has been involved with RDA for over 25 years, setting up and running RDA Mildura Centre in Victoria and is a Level 2 Coach and National Assessor and EA Level 1 qualification. Judy holds a Certificate in Small Business Management.
Graham Fogarty
RDAA Director
Graham has a wide experience working in the Not-For-Profit sector and Local Council.
Mary Longden
RDAA Director
Mary is an RDAA Life Member, Level 2 Coach and National Assessor. Mary has travelled internationally coaching Para-Equestrian teams from a number of countries.
Jan is a Level 2 Coach and National Assessor for RDA, coaching at her local Centre, RDA Horsham. Jan has previously served on the RDA Australia Board from 2015-2020 and in the role of Chair from 2018.

RDAA Patron
Her Royal Highness
The Princess Royal GCVO
RH The Princess Royal, Princess Anne became the Patron of RDAA in 1984. She is the President of Save the Children Fund and a member of the International Olympic Committee. Horses and equine pursuits are her enduring passion. At 21, she won the individual European Three-Day Event at Burghley and was voted BBC's Sports Personality of the Year in 1971. She competed with the British eventing team for five years, winning a silver medal in both individual and team disciplines in the 1975 European Three-Day Event Championships held in Germany. The following year she participated in the 1976 Montreal Olympic Games as a member of the British team. Although she has given up competing, the Princess remains involved in the equestrian world. In 1986 she became President of the International Equestrian Federation. She is currently President of the UK Riding for the Disabled Association.

The late W.
Roycroft O.B.E
Bill Roycroft, gold medal Olympic equestrian, competed in his first Olympics in 1960. At the age of 45, he went to Rome as a member of the Australian equestrian team, and with one ride created an Olympic legend. Roycroft went on to compete in four more Olympics and was winning events well into his 60s. His sons and daughter-in-law have followed his lead and the Roycroft family has featured strongly in the international world of horse riding. Mr Roycroft was a legend in Australia and we were very grateful for his patronage – our paralympians received encouraging letters from him and his esteemable patronage made us proud to be counted among his many equestrian loves. He will be missed.

Tania Kernaghan is Patron of the Riding for the Disabled Association of Australia. RDA Australia adopted Tania's award winning song, "When I Ride", as their national theme song and asked Tania to be their Vice Patron in 1999. Tania is a skilled horsewoman and is a favourite at "Celebrity Cutting" and other rodeo sports events. She holds her CAMS race car drivers license, was named 2003 Australia Day Ambassador, People's Choice Award recipient for Female Vocalist in 2000 and 2006 and became the first female to be inducted into the Country Music Hall of Fame in 2005. Recently, Tania also participated as a member of the Judges Panel for the 2012 National Volunteer Awards.