Governance is an ongoing commitment shared by our Board of Directors, our management and all RDA people.
The RDA Constitution is the foundation of our structure, governance and rules and the principles are a reflection of the Sport Australia Framework for Good Governance.
Sport Australia Framework
The RDA Australia Board is made up of 7 elected positions with an exciting opportunity for two (2) passionate, dedicated, professional people to become Board Members of Riding for the Disabled Association of Australia Ltd (RDA Australia). The organisation invites applications from suitably qualified individuals who can assume the roles of Company Secretary & Treasurer. The Roles are for an initial term of three (3) years.
Current Vacancies: 02
Contact RDA Australia to find out more about joining the RDA Australia Board.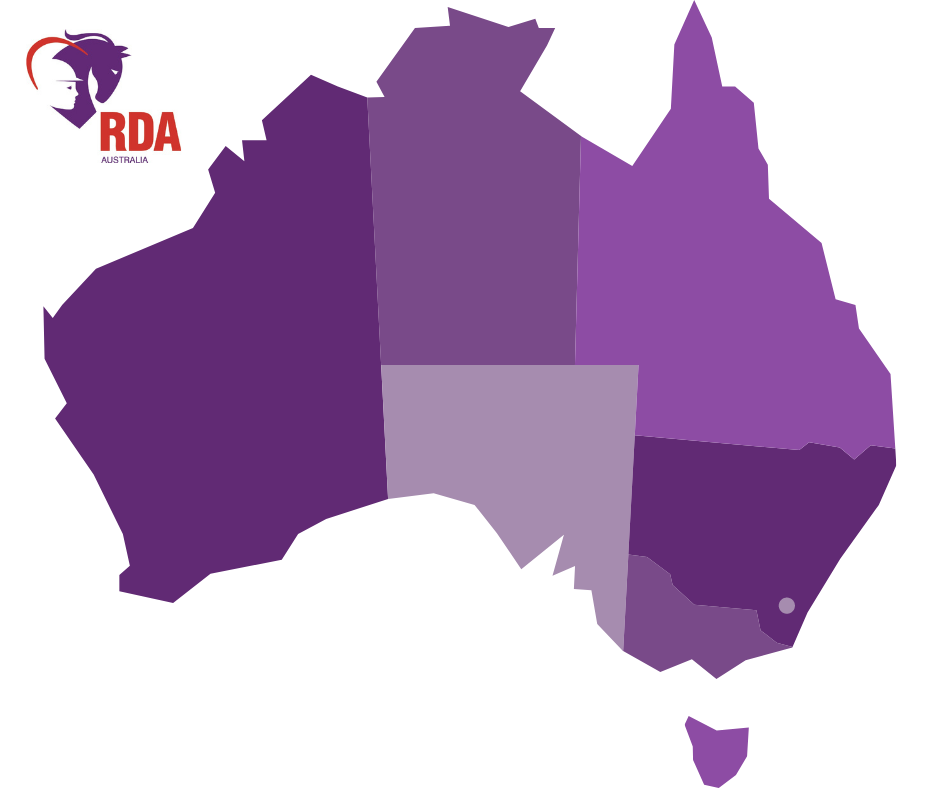 RDA Australia has a flexible governance structure that incorporates full member bodies and Associate Members (centres affiliated directly with RDA Australia where there is no affiliated State Member).

RDA Australian Capital Territory

RDA Queensland

RDA South Australia

RDA Tasmania

RDA Victoria

RDA Deniliquin (NSW)

RDA Alice Springs (NT)

RDA in the Top End (NT)

RDA Capricorn (WA)

RDA Carine (WA)

RDA Harvey (WA)

RDA Oakford (WA)

RDA South West (WA)

RDA Murray Mandurah (WA)